Friday, July 8, 9:30 p.m.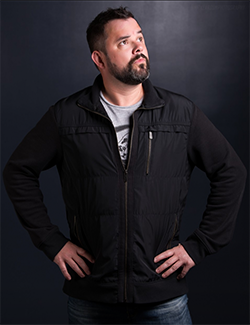 Daniel Humbarger is an attorney-turned-comedian, but if you ask him, he's a purveyor of humor and ideology. Daniel's stand-up is inspired from real-life experiences and observations, which he uses to create completely original material. Everything from infidelity and world travel to bad career choices and death have become topics of discussion for Daniel. He deftly uses his dark sense of humor to explore subjects that are smart, weird, sometimes inappropriate and personal. Daniel's debut album "Funny Bones" reached #1 and #2 on the Amazon and iTunes comedy charts. Daniel's comedy can be seen on the Starz Network, in the documentary "The Coexist Comedy Tour" and on Hulu.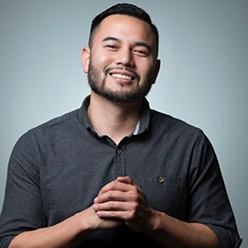 Robert Omoto is a somewhat small, very loud Filipino and Japanese man from Sacramento, Calif. He recently had a baby boy, to whom he voices his random tangents based on paranoia and over-analyzation. Robert has performed for the U.S. Navy, Sketchfest, and the San Luis Obispo Comedy Festival. He's opened for Pablo Francisco, Bret Ernst, Sarah Tiana, Joey Medina, and Mike Epps. He was a semi-finalist for StandUp NBC and was recently featured on America's Funniest Videos.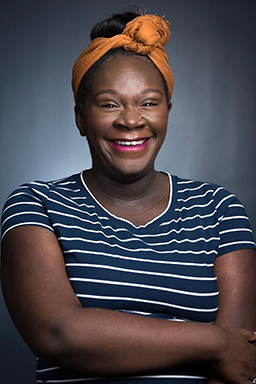 With a dark, but charismatic style and dry, but engaging delivery, Becky Lynn has made herself one of the brightest young stars in the Northern California comedy scene opening for such heavy hitters as Jen Kirkman, Erica Rhodes, and Rhea Butcher. A finalist in the 2017 Sacramento Comedy Competition, Becky covers a large range of topics including death, modern love, and the best way to help out at a kid's birthday party. She navigates her way through life uniquely and hilariously and in a way that translates perfectly to the stage. Becky can be seen hosting at Cobbs Comedy Club and both Sacramento and San Francisco Punch Line Comedy Clubs. Her jokes have been featured on KSFM 102.5 in Sacramento, Calif.