Sunday, July 10
10 a.m. – Noon
Drag Brunch featuring the Haus of Does Moore
Limited tickets available for $60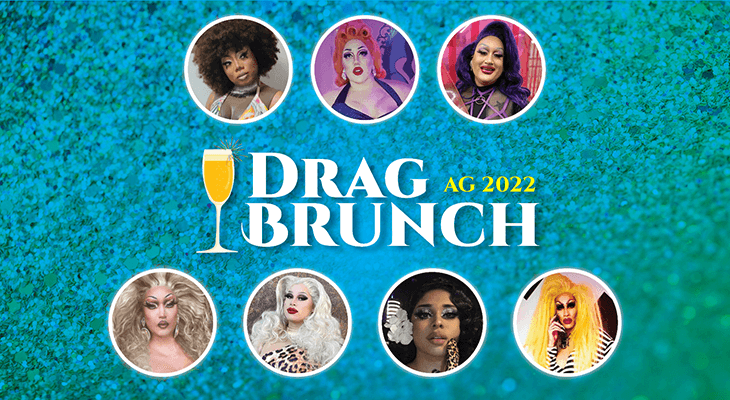 Join the Haus of Does Moore and their team of amazing local drag performers as they show off their moves, sky-high heels, and spot-on lip-syncing!
Grab a customary mimosa (or two!) at the cash bar, and remember to bring some money for tips, because showing gratitude is a long tradition in the drag community and the best way for you to become part of the fun!
This event is for attendees aged 18+.
Brunch Menu
The buffet brunch will begin with a spread of sliced fruit, including cantaloupe, pineapple, and berries; assorted pastries and bagels, including plain and chive, with fruited cream cheese, marmalade, and butter; individual yogurt and granola, topped with your choice of grilled pineapple, blueberry compote, sliced strawberry, or honey; and oatmeal with toasted macadamia nuts, brown sugar, and a bourbon cherry confit.
Brunch entrées include:
Banana bread French toast with vanilla butter and maple syrup
Prime rib potato hash, featuring bacon, onion, scallions, and oyster mushrooms
Sausage sliders with scrambled eggs and pimento cheese
Egg sliders with pimento cheese
Eggs Benedict, with ham, a poached egg, and house-made hollandaise
Prices listed online are for advance-sale only. On-site purchases will include a $15 convenience surcharge per ticket premium. Please note that 10-percent processing fee will be charged for cancellation and refund requests through May 31, 2022. Refund and cancellation requests received after May 31 will be reviewed case-by-case, based on circumstance and event viability.