Aug. 23, 2021
8:30 a.m. - 4:15 p.m.
Members: $99 | Nonmembers: $124
Mensa Foundation Colloquium 2021
Advances in Food Science
The 2021 Mensa Foundation Colloquium will explore some of the key developments taking place in the world of food science. This includes investigations into food safety, emerging food and agricultural technologies, maintaining stable food supplies globally, and more. We'll also explore the impact Covid-19 has had on food supplies and safety.
Bring a big appetite for learning about these consequential advances in food science!
Sponsored by the Mensa Education & Research Foundation, this one-day educational symposium provides a forum for Mensans and the general public to explore, debate, and evaluate a major issue of long-range importance to society.
Colloquium Sessions
Food Security and Inequality
Dr. LaPorchia Collins, Professor of Practice, Economics Department at Tulane University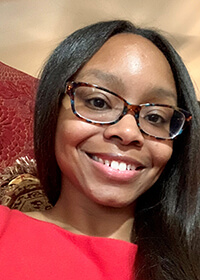 Dr. LaPorchia Collins is a professor of practice of economics at Tulane University whose research focuses on food security and inequality.
She earned a Ph.D. in agricultural, environmental, and development economics from The Ohio State University and a Bachelor of Science in agricultural economics from Southern University and A&M College.
Her domestic research examines the causes and consequences of disparities in access to healthy foods and assesses the effects of policies aimed at improving healthy food consumption. Her development research centers on the effects of gender disparities and intra-household allocation on food security outcomes.
Her research has been published in the American Journal of Agricultural Economics, Applied Geography, Empirical Economics, the Journal of Food Distribution Research, and Applied Economics Teaching Resources.
Food Safety & Security
Dr. Haley Oliver, Associate Professor of Food Science, Purdue University Oliver Food Safety Laboratory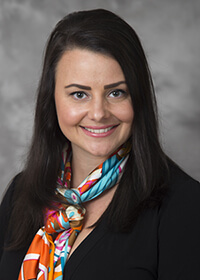 Dr. Haley Oliver completed her Bachelor of Science degrees in molecular biology and in microbiology at the University of Wyoming and received her Ph.D. in food science, with minors in epidemiology and microbiology, at Cornell University. Prior to joining the Department of Food Science at Purdue University as an assistant professor in the fall of 2010, she was a postdoctoral research associate in the Department of Food Science at Cornell University where she began investigating listeria monocytogenes contamination patterns in retail deli environments.
Dr. Oliver's current research focuses on prevalence, persistence, and transmission of listeria monocytogenes and salmonella in retail food systems as well as development of practical and feasible control strategies aimed to reduce cross-contamination. She has been working to develop food safety capacity in Afghanistan, Nigeria, and Peru.
Dr. OIiver and her Purdue colleagues have developed a food technology program at Herat University in Afghanistan aimed to improve food safety, quality, and security sponsored by USAID. In addition to her research program, Dr. Oliver teaches food microbiology, food plant sanitation, and graduate food microbiology courses at Purdue.
She received the university's Carine Alexander Spirit of the Land-Grant award, the USDA Food and Agriculture Science Excellence in Teaching Award for New Teachers, Purdue University's highest teaching honor — the Charles B. Murphy Teaching Award, the International Association for Food Protection Young Scientist Award, and is an AAAS Leshner Fellow. She also serves as the Director of the USAID Feed the Future Food Safety Innovation Lab.
Follow Dr. Oliver on Twitter @oliver_franks.
Developments in Agricultural Technology to Feed and Sustain the Planet
Dr. Steve Savage, Food and Agriculture Consultant, Speaker, Writer, and Agriculture Advocate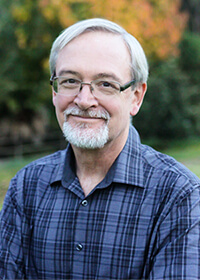 Dr. Steve Savage has been working in agriculture for more than 40 years. He earned his Bachelor of Science at Stanford University and Master of Science and Ph.D. in plant pathology from U.C. Davis.
He has worked for Colorado State University, the DuPont Chemical Company, biological control company Mycogen, and since 1996 as an independent consultant working with various technology companies and in several organizations developing sustainability metrics.
Since 2009 Dr. Savage has also been active communicating about food and farming issues through blogging on various platforms, in Genetic Literacy Project and Science2.0. He generated a collection of podcasts sponsored by the CropLife Foundation.
A current emphasis for Steve is the goal of communicating how regenerative farming methods can help to mitigate climate change by sequestering carbon in soils. He has had a lifelong interest in environmental protection and considers himself a part of the Ecomodernist movement.
Follow Dr. Savage on twitter @grapedoc.
From Microbiome to Personalized Nutrition
Dr. Yanbin Yin, Associate Professor in the Department of Food Science and Technology at the University of Nebraska - Lincoln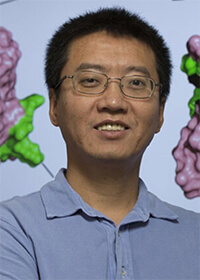 Dr. Yanbin Yin received a Bachelor of Science in biochemistry from Yantai University in China and a Ph.D. in bioinformatics from Peking University in China. He then had a postdoc training on complex carbohydrate metabolism at the University of Georgia Athens.
At UNL, Dr. Yin directs the Bioinformatics and Computational Biology Lab in the Department of Food Science and Technology. His research is focused on the use of data mining approaches to the study of microbiome and personalized nutrition.
He has more than 10 years of experience in developing bioinformatics tools for the study of carbohydrate active enzymes (CAZymes) and maintains a well-recognized CAZyme annotation database and web server. His CAZyme bioinformatics research has been funded by DOE, NSF, and NIH awards since 2007.