Aug. 23, 2021
8:30 a.m. - 4:15 p.m.
Members: $99 | Nonmembers: $124
Mensa Foundation Colloquium 2021
Advances in Food Science
The 2021 Mensa Foundation Colloquium will explore some of the key developments taking place in the world of food science. This includes investigations into food safety, emerging food and agricultural technologies, maintaining stable food supplies globally, and more. We'll also explore the impact Covid-19 has had on food supplies and safety.
Bring a big appetite for learning about these consequential advances in food science!
Presented by the Mensa Education & Research Foundation, this one-day educational symposium provides a forum for Mensans and the general public to explore, debate, and evaluate a major issue of long-range importance to society.
Colloquium Sessions
Developments in Food Safety
By Dr. Haley Oliver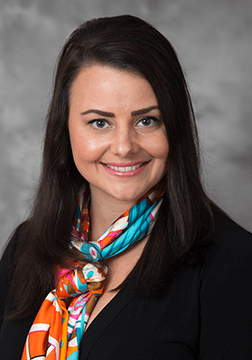 Dr. Oliver is a Professor of Food Science and Director of the USAID Feed the Future Food Safety Innovation Lab at Purdue University. Dr. Oliver's research focuses on foodborne pathogens in retail food systems as well as development of practical and feasible control strategies aimed to reduce cross-contamination. As Director of the Food Safety Innovation Lab, she develops and oversees USAID's food safety research portfolio in Senegal, Kenya, Bangladesh, Cambodia, Tanzania, and Nepal.
Dr. Haley Oliver completed her Bachelor of Science degrees in molecular biology and in microbiology at the University of Wyoming and received her Ph.D. in food science, with minors in epidemiology and microbiology, at Cornell University. Prior to joining the Department of Food Science at Purdue University as an assistant professor in the fall of 2010, she was a postdoctoral research associate in the Department of Food Science at Cornell University, where she began investigating L. monocytogenes contamination patterns in retail deli environments.
Dr. Oliver's current research focuses on the prevalence, persistence, and transmission of L. monocytogenes and Salmonella in retail food systems as well as the development of practical and feasible control strategies aimed to reduce cross-contamination. Dr. OIiver and her Purdue colleagues have developed a food technology program at Herat University in Afghanistan aimed to improve food safety, quality, and security, sponsored by USAID.
In addition to her research program, Dr. Oliver teaches food microbiology, food plant sanitation, and graduate food microbiology courses at Purdue University. She received the Purdue University Carine Alexander Spirit of the Land-Grant award, the USDA Food and Agriculture Science Excellence in Teaching Award for New Teachers, Purdue University's highest teaching honor the Charles B. Murphy Teaching Award, the International Association for Food Protection Young Scientist Award, and is a AAAS Leshner Fellow. Beginning June 2019, she serves as the Director of the USAID Feed the Future Food Safety Innovation Lab.
Transforming Raw Material Into Food Products That Meet Changing Consumer Needs: Advances and Challenges
By Dr. Joseph Awika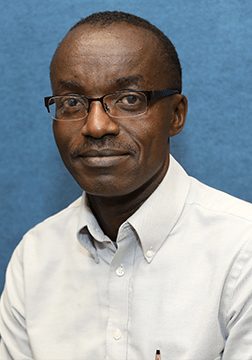 The food industry is faced with many challenges when it comes to availing food products that meet consumer needs. Global problems — such as the growing prevalence of chronic diseases linked to poor diet, the environmental cost of food production and processing systems, and food waste and post-harvest losses — are universally recognized as in need of urgent attention to ensure a sustainable global food system.
Considerable technological advances are being made to help address some of these challenges. However, transforming the technologies into practices with broad-based societal impact is not easy. Among the major bottlenecks are difficulties faced in overcoming consumer misconceptions, which often leads to irrational food choices. For example, common perceptions that "natural" ingredients or products with a short ingredients list (clean label) are healthy abound. Likewise, consumers commonly assume that synthetic food additives are inherently harmful or those food products with a long list of ingredients are "more processed" and thus unhealthy. These are scientifically inaccurate misconceptions and often lead consumers to products that may actually be less healthy or safe than the alternatives. Nevertheless, food scientists have to develop products that consumers want to buy while also ensuring the food products are safe, convenient, nutritious, healthy, environmentally sustainable, affordable, and of high sensory quality. Some of the latest technological approaches employed by food scientists to address current and emerging consumer food needs, with an emphasis on health and sustainability, will be the main focus of this presentation.
Dr. Joseph Awika received his B.S. from Egerton University, Kenya, and Ph.D. in food science and technology from Texas A&M, College Station. His research broadly focuses on cereal science, primarily the chemistry of secondary plant metabolites relevant to food quality and human health. His goal is to manipulate these compounds to enhance the functionality of carbohydrates and proteins within a food matrix to benefits human health and improves consumer appeal of food products. His work also combines genetic innovations with food processing technologies to improve the functionality of ingredients derived from climate-resilient food crops in order to sustainably enhance nutrition and food security for vulnerable populations globally.
Dr. Awika is a 2018–19 Fulbright scholar and the recipient of the Institute of Food Technologists' 2021 International Food Security Award.
From Microbiome to Personalized Nutrition
By Dr. Yanbin Yin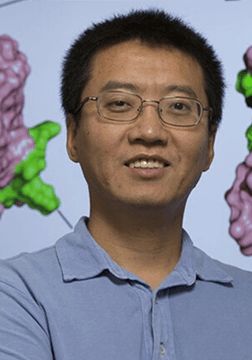 Hippocrates said about 2,400 years ago: "Let food be thy medicine and medicine be thy food." It is now well known that this is largely due to the "diet-microbiome-host" interactions that happen in the human gut. In particular, microbial degradation of carbohydrates can produce a variety of metabolites, which have a profound impact on human health. Personalized nutrition has emerged in recent years as a key potential solution to a variety of metabolic diseases that originate in the gut. We are mining microbiome data to determine how individuals' digestive systems might respond to different nutritional approaches. We develop innovative machine learning tools to address: (1) is a gut microbe able to utilize a specific type of glycan? (2) can a person carrying certain gut microbes respond to an individualized diet (e.g., prebiotics: dietary compounds that are beneficial to human health)?
Dr. Yanbin Yin is an associate professor at the University of Nebraska Lincoln (UNL). He received his B.S. from Yantai University (China) in biochemistry and a Ph.D. from Peking University (China) in bioinformatics. He then had a postdoc training at the University of Georgia Athens on complex carbohydrate metabolism.
At UNL, Dr. Yin directs the Bioinformatics and Computational Biology lab in the Department of Food Science and Technology. His research is focused on the use of data mining approaches to the study of microbiome and personalized nutrition. He has more than 10 years of experience in developing bioinformatics tools for the study of carbohydrate-active enzymes (CAZymes) and maintains a well-recognized CAZyme annotation database and web server. His CAZyme bioinformatics research has been funded by DOE, NSF, and NIH awards since 2007.
Using Metabolomics to Better Understand Nutrition
By Dr. Stephan van Vliet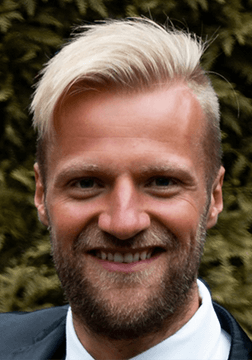 Our understanding of how diet impacts our health has focused mainly on the nutrients that appear on Nutrition Facts panels, such as calories, protein, fat, vitamins, and minerals. Although this knowledge has been critical for our understanding of how the foods that we eat impact human health and metabolism, these represent only a small amount of the more than 20,000 bioactive compounds in foods. This talk will discuss the use of metabolomics to study the "grey matter" of nutrition and will focus on the link between agricultural production systems, the phytochemical and biochemical richness of foods, and their potential relationship to human health.
Dr. Stephan van Vliet is a nutrition scientist and metabolomics expert in the Stedman Nutrition and Metabolism Center at Duke University School of Medicine. Dr. van Vliet earned his Ph.D. in kinesiology and community health as an ESPN Fellow from the University of Illinois at Urbana-Champaign and received postdoctoral training in the Center for Human Nutrition at Washington University School of Medicine in St. Louis.
Dr. van Vliet's research is performed at the nexus of agricultural and human health. He routinely collaborates with farmers, ecologists, and agricultural scientists to study critical linkages between agricultural production methods, the nutrient density of food, and human health. Dr. van Vliet uses metabolomics and proteomics techniques to study the presence of bioactive compounds in the food matrix and their impacts on human metabolic health. His work has been published in the American Journal of Clinical Nutrition, Scientific Reports, the Journal of Nutrition, and the Journal of Physiology.