Colloquium 2020 Canceled
After careful consideration for the health and safety of everyone, we've made the difficult decision to cancel Colloquium 2020.
Learn More →
June 30, 2020
8:30 a.m. - 4:15 p.m.
Members: $99 | Nonmembers: $124
Mensa Foundation Colloquium 2020
Advances in Food Science
The 2020 Mensa Foundation Colloquium will explore some of the key developments taking place in the world of food science. This includes investigations into food safety, emerging food and agricultural technologies, maintaining stable food supplies globally, and more. The event will also feature the interactive "Physiology of Taste" by The Culinary Institute of America.
Bring a big appetite for learning about these consequential advances in food science!
This event includes small samples of food that cannot be substituted for other items. If you have concerns about the presence of foods that you are allergic to, please contact us with any questions.
Sponsored by the Mensa Education & Research Foundation, this one-day educational symposium provides a forum for Mensans and the general public to explore, debate, and evaluate a major issue of long-range importance to society.
Colloquium Sessions
The Physiology of Taste (Interactive)
The Culinary Institute of America
Founded in 1946, The Culinary Institute of America is the world's premier culinary college. Dedicated to developing leaders in foodservice and hospitality, the independent, not-for-profit CIA offers master's, bachelor's, and associate degrees with majors in culinary arts, baking & pastry arts, food business management, hospitality management, culinary science, and applied food studies.
The college also offers executive education, certificate programs, and courses for professionals and enthusiasts. Its conferences, leadership initiatives, and consulting services have made the CIA the think tank of the food industry and its worldwide network of more than 50,000 alumni includes innovators in every area of the food world. The CIA has locations in New York, California, Texas, and Singapore.
Food Safety & Security
Dr. Haley Oliver, Associate Professor of Food Science, Purdue University Oliver Food Safety Laboratory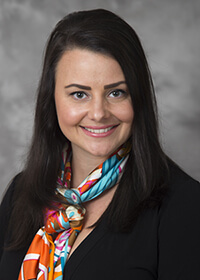 Dr. Haley Oliver completed her Bachelor of Science degrees in molecular biology and in microbiology at the University of Wyoming and received her Ph.D. in food science, with minors in epidemiology and microbiology, at Cornell University. Prior to joining the Department of Food Science at Purdue University as an assistant professor in the fall of 2010, she was a postdoctoral research associate in the Department of Food Science at Cornell University where she began investigating listeria monocytogenes contamination patterns in retail deli environments.
Dr. Oliver's current research focuses on prevalence, persistence, and transmission of listeria monocytogenes and salmonella in retail food systems as well as development of practical and feasible control strategies aimed to reduce cross-contamination. She has been working to develop food safety capacity in Afghanistan, Nigeria, and Peru.
Dr. OIiver and her Purdue colleagues have developed a food technology program at Herat University in Afghanistan aimed to improve food safety, quality, and security sponsored by USAID. In addition to her research program, Dr. Oliver teaches food microbiology, food plant sanitation, and graduate food microbiology courses at Purdue.
She received the university's Carine Alexander Spirit of the Land-Grant award, the USDA Food and Agriculture Science Excellence in Teaching Award for New Teachers, Purdue University's highest teaching honor — the Charles B. Murphy Teaching Award, the International Association for Food Protection Young Scientist Award, and is an AAAS Leshner Fellow. She also serves as the Director of the USAID Feed the Future Food Safety Innovation Lab.
Follow Dr. Oliver on Twitter @oliver_franks.
Developments in Agricultural Technology to Feed the Planet
Dr. Steve Savage, Food and Agriculture Consultant, Speaker, Writer, and Podcaster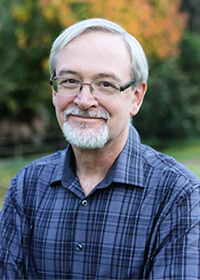 Dr. Savage has been working in agriculture for more than 40 years. He earned his Bachelor of Science at Stanford University and Master of Science and Ph.D. in plant pathology from U.C. Davis.
He has worked for Colorado State University, the DuPont Chemical Company, biological control company Mycogen, and since 1996 as an independent consultant working with various technology companies and in several organizations developing sustainability metrics.
Since 2009 Dr. Savage has also been active communicating about food and farming issues through blogging, as a Forbes contributor, and most recently through the POPagriculture podcast sponsored by the CropLife Foundation. He has had a lifelong interest in environmental protection and considers himself a part of the Ecomodernist movement.
Follow Dr. Savage on twitter @grapedoc.
Evolving Views on the Health of Fat
Maxwell Heathcott, R&D Director, C.H. Guenther & Son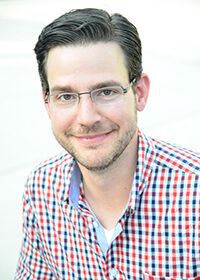 If you've ever eaten in a U.S. restaurant, you have more than likely eaten a product from C.H. Guenther & Son, where R&D Director Maxwell Heathcott leads the company's product development efforts. The San Antonio-based concern supplies items to more than three-quarters of the top 100 U.S. restaurant chains as well as other products for the retail, foodservice, and industrial channels.
A global diversified food manufacturer, C.H. Guenther & Son operates 24 plants in five countries. It's the oldest continuously operated milling company in the U.S. and a leading supplier of gravies and sauces, baking mixes, custom desserts, oven-ready snacks and meals, and other value-added products for foodservice and to select consumer markets worldwide.
At C.H. Guenther & Son, Heathcott is responsible for product development for national chains, which includes consulting with menu teams at restaurants such as McDonald's and KFC.
Heathcott earned Bachelor of Art degrees in philosophy and international studies from Trinity University, an Associate of Science in culinary arts from Kendall College, and a Master of Science in hospitality management from Roosevelt University.
Before his career in the lab, Heathcott worked at fine dining restaurants in San Antonio and Chicago, including as Food & Beverage Manager for the Chicago Yacht Club.
Traceability & Transparency
Bryan Hitchcock, Senior Director of Food Chain and Executive Director, Global Food Traceability Center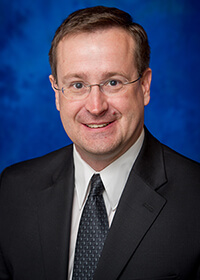 Bryan Hitchcock is the Senior Director of Food Chain and Executive Director of the Global Food Traceability Center at the Institute of Food Technologists. In this role, he is responsible for managing and directing the GFTC including overall leadership, strategy and governance, sales and marketing, and government/public/industry relations. In addition, he serves as IFT's principal scientific and technology leader on matters related to existing food chains and their digital transformation.
Bryan has extensive product and process development expertise in the food and beverage industry across emerging and mature brands as well as broad and deep experience in new product and technology innovation, ingredients, processing, quality/food safety, supply chain, and people development. He spent much of his career at PepsiCo in such roles as Principal Engineer R&D, Director, R&D (Global Beverages Discover & Applications), and most recently Senior Director, North America Nutrition R&D (Fruits & Vegetables). Prior to PepsiCo, Bryan worked at Procter & Gamble and 3M Company.