Friday, July 8
Gala Dinner featuring keynote speaker Margot Lee Shetterly
Limited tickets available for $105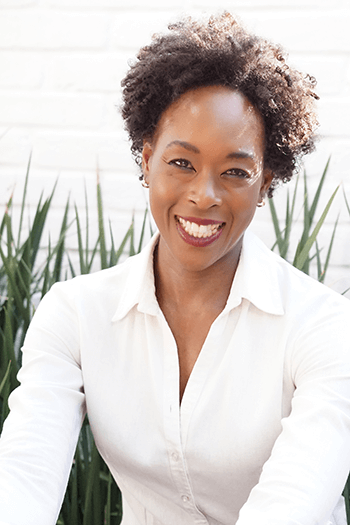 This year's Gala Dinner comes with a course of wonder, inspiration, and rocket science, courtesy of Margot Lee Shetterly, author of Hidden Figures: The American Dream and the Untold Story of the Black Women Mathematicians Who Helped Win the Space Race.
You'll be captivated by the true story of the "human computers" who used math to change their own lives — and their country's future. Set against the rich backdrop of World War II, the Space Race, the Civil Rights Era, and the burgeoning fight for gender equality, this talk brings to life the stories of four ladies who worked as mathematicians at NASA during the golden age of space travel.
A best-selling storyteller who "blends impressive research with an enormous amount of heart" (Boston Globe), Shetterly is also the founder of The Human Computer Project, an endeavor that is recovering the names and accomplishments of all of the women who worked as computers, mathematicians, scientists, and engineers at the National Advisory Committee for Aeronautics and NASA from the 1930s through the 1980s.
Shetterly is a 2014 Alfred P. Sloan Foundation Fellow and Virginia Foundation for the Humanities grantee. She lives in Charlottesville, Va., with her husband, writer Aran Shetterly, after living and working for many years in New York and Mexico.
Dinner Menu
Dinner will begin with freshly baked rolls and an heirloom tomato stack salad, featuring market-fresh heirlooms, crispy applewood smoked bacon, petit greens, cracked black pepper, fleur de sel, basil oil, and buffalo mozzarella.
Entrée options include:
Tender, 8oz filet mignon, served with grilled asparagus, fingerling potato hash, and a rich, port wine demi-glace
Herb grilled chicken breast, sweet potato puree, and a bourbon jus
Grilled vegetable plate, featuring assorted seasonal vegetables with tofu, olive oil, garlic, basil, and oven-dried tomatoes (vegetarian-friendly)
And for dessert, the chef promises serious self-indulgence with his signature chocolate decadence cake (gluten-free).
Prices listed online are for advance-sale only. On-site purchases will include a $15 convenience surcharge per ticket premium. Please note that 10-percent processing fee will be charged for cancellation and refund requests through May 31, 2022. Refund and cancellation requests received after May 31 will be reviewed case-by-case, based on circumstance and event viability.