Mensan men — and now women, with our newly unveiled "Mr. Mensa: Kings and Queens Edition" — hailing from an array of Local Groups across the country are cheered on by their fellow M's as they showcase their talents, brains, and physiques in a hilarious competitive pursuit for the crown, sash, and title of Mr./Ms. Mensa.
Our panel of judges comprises audience members selected at the start of the event. Judges assign scores to each contestant through the event's sequence of competitive segments, including Sexy Legs, Talent, and Interview.
As a clever twist, the pageant's judges have been known to accept comical bribes from contestants in exchange for favorable adjudication. Audience members are encouraged to bring their singles (and twenties), checkbooks, and plastic for the chance to nab a seat on the judging panel, as well as to bid on some very valuable items and experiences that will be up for auction during the show.
Also new this year: Candidates will be pre-fundraising, both to give them an edge in the competition — extra nods go to contestants who have raised serious cash! — and to give you rewards for donating! There are fun and exciting raffle items available for multiple donation tiers (e.g. $25, $50, $100), just to make this extra fun for everyone!
Meet the Contestants
Get to know this year's contestants and why they decided to compete for the crown
Amanda Pirrone
Amanda has been a member of Mensa for 12 years and works as a scientist at Eurofins Lancaster Laboratories. She decided to participate in Mr.* Mensa 2020 because as a former gifted kid, she understands the importance of supporting gifted youth and providing scholarships to those in need.
Amanda adores all things science and loves that the Mensa Foundation supports intellectual curiosity. She hopes you'll support her by donating if you have the means to do so.
Greg Allen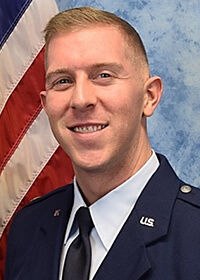 Greg lives in Florida, where his local chapters include Northwest Florida Mensa and Gulf Coast Mensa. Greg initially joined Mensa to see if he could do well on the test, but after attending an Annual Gathering, he found that Mensa is full of high-quality, genuine people who are equally welcoming. He quickly learned that Mensans have a wide variety of interests that they love to share with others if you're willing to listen. He decided to partake in Mr.* Mensa 2020 to help raise funding and awareness for the Mensa Foundation — a worthy cause in his book.
"When most people hear Mensa, they think it's some nerdy club for brainiacs, and while that's certainly partly true (we're extremely nerdy), it's also an extremely diverse group of compassionate people with an affinity for helping others. In the same vein, I'm asking that you to do the same by donating here to assist the Scholarship Program, Mensa Research Journal, and various awards, fellowships, and grants. As a bonus, your donation will count toward my efforts to become King of the Nerds, aka Mr. Mensa 2020."
Jay Patton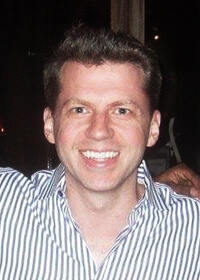 Support Jay's mission to ramp up from Geek of the Week to Brain (and Legs) of the Year in the all-out Mr.* Mensa battle royale. Jay hails from the west coast, where he chairs the Mensa Gifted Youth program in Southern California. When he's not volunteering at Comic-Con, he's either playing a solid game of trivia or watching Mandalorian on Disney Plus. Jay also enjoys spending romantic Saturday nights in the library. Please team with Jay to support the Mensa Foundation's mission to provide scholarships, support educators, and champion gifted youth in intellectual pursuits.
In support of the Mr.* Mensa 2020 campaign, Jordan's daughter (also a Mensan) has designed a Mensa Diversity pin. If you donate $25 (or $29 outside the U.S.) to his fundraiser during the week of June 15, he will ship you a Mensa Diversity pin. After you donate, message him with your address information. Larger donations are also accepted.
Jen Zbylski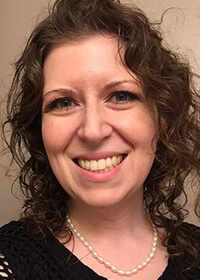 Jen lives in Phoenix, Ariz., where she's active in the community as a member of Greater Phoenix Mensa, The DREAD Fleet, and The Salt River Scallywags. By day she works as a pharmacist, and in her spare time she works for a nonprofit where she dresses up as a pirate and visits schools and other various places.
Jen has a 5-year-old daughter and believes that the youth are the most important thing in this world and should be empowered to excel in their education. She hopes you will join her in supporting the Mensa Foundation and its efforts to provide scholarships and resources for gifted youth featured on Mensa for Kids.
"If you're able to contribute to support our gifted youth, I'd greatly appreciate it. The kids are our future, let's give them a boost!"
Laura King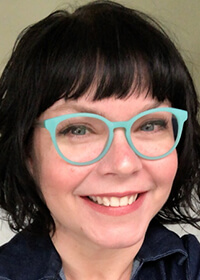 Laura lives in Decatur, Ill., where she's the Treasurer for Sangamon Valley Mensa. She's been active in Mensa for four years, but a consistent member for 16. Her biggest weakness is dad jokes, and she would've joined Mensa years ago if she knew how big dad jokes were among our members. Her favorite sports team is the Green Bay Packers, and her favorite pastime is karaoke (singers, get ready!). Support her mission to become the first ever Ms. Mensa by donating to the Mensa Foundation today.
"Hey there, let's not beat around the bush … I WANT YOUR MONEY (either donated here or given to one of our other amazing contestants). Thank you for helping raise funds for the Foundation."
Morgan Halvorsen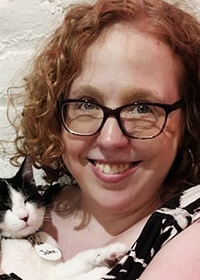 Morgan joined Mensa in 2014 and is currently the Local Secretary for Metropolitan Washington Mensa. She loves Captain America, Die Hard, Discworld, and the Complete Works of William Shakespeare. She hopes you'll support the Mensa Foundation and its efforts to provide scholarships, grants, and resources for the gifted community — needs that are undoubtedly crucial during the chaotic state of the world we're living in. Join her as she competes to win the coveted title as the first Ms. Mensa 2020!
The first 20 people to donate $50 or more to her campaign are eligible to receive a lovely memento of the Annual Gathering that never was. Not only do you get to donate to a great cause, but you also get a very fetching accessory to be found virtually nowhere else!
"Hi! I'm Morgan, your friendly neighborhood Ms. Mensa candidate! I really love this organization and the opportunity to show off and raise money for a great cause."
Sam Guy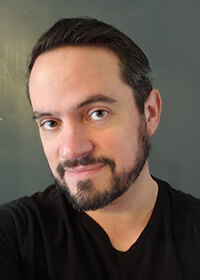 Sam lives in Randolph, Vt., and is a member of the Vermont Mensa Local Group. He originally joined Mensa because it looked like a ton of fun, and he considers himself the curious type. He stayed because of the neat social network that it provides.
Sam loves variety, humor, and the power of community, so when he learned about the Mr.* Mensa pageant, he decided to take a chance and compete for the crown. The bonus of singing, dancing, and random acts of hilarity were when he knew he was fully on board. Sam hopes you will join him in supporting the Mensa Foundation and its mission to provide scholarships, grants, and digital resources for gifted kids who are stuck indoors due to the COVID-19 pandemic.
"Robots, pajamas, intellectual stimulation, and empathy. Mensa is constantly nurturing my passion for weird."
Timmy King
Timmy is actively involved in the Sangamon Valley Mensa Local Group and hopes that you will join him in supporting the Mensa Foundation's mission to empower intelligence. Timmy lives in Decatur, Ill., and first joined Mensa in 1984. He's seen many Mr. Mensa pageants throughout the years and is excited to participate as a contestant in this year's virtual event.
"We are entering a Brave New World. I'm sure this show will be as wonderful as past shows. But we can't lose sight on the real meaning of Mr.* Mensa. Together we celebrate our mission. I hope you will be generous in your donation to our future."